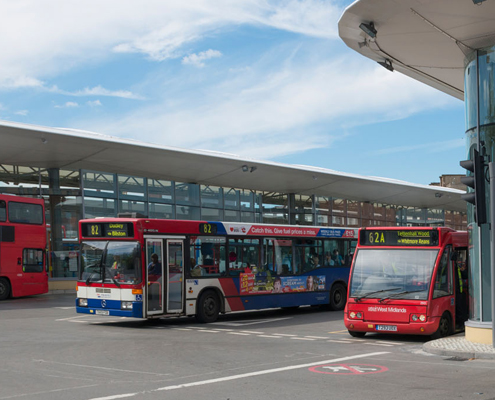 Radio Systems has a long pedigree in the provision of communications systems in both the Road and Rail industries. Before the advent of reliable data transmission across mobile phone networks, Radio Systems Keynet technology formed the bearer of choice for many UK Real Time Information (RTI) systems for the Bus industry, some still in operation and carrying millions of data and voice transactions per day.
Keynet technology is still evolving with the most recent projects deploying IP connectivity throughout with clear upgrade paths that will support digital mobile terminals in the future without infrastructure replacement. The most notable system in the West Midlands has eight radio sites supporting over two thousand buses, all voice and data traffic being auto-routed to thirty garage and vehicle tracking PC despatchers.
The Rail Industry is similarly serviced by Radio Systems, where the diversity of products falling within the company's expertise has secured the contract to maintain Eurotunnel mission and safety-critical communications systems. Some of the leading UK Rail Operators also fall within the Radio Systems Client portfolio.